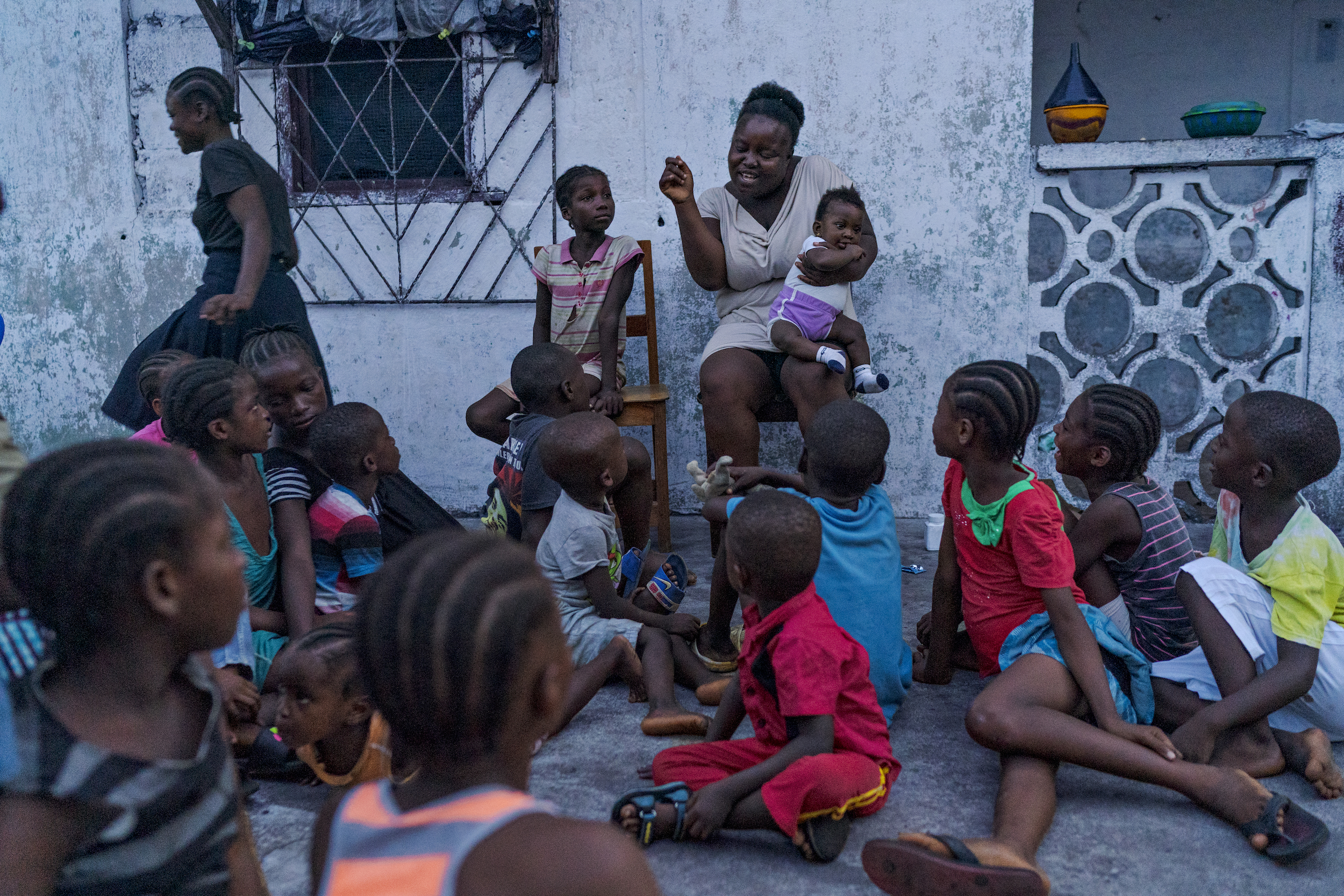 In Liberia, about 1 in 3 girls are mothers by the time they are 19. Patience Brooks gave birth to her first daughter at 14. Here in Patience's neighborhood, caregiving is an exercise in community.

The children huddle together around Patience as she takes care of her neighbors' children.

'Once upon a time…' Patience begins; "TIME," the children reply, then quiet into listening. Later, they tell their own stories - about kings and queens, forests and magic creatures.

At home, Patience puts her daughter Marta to sleep.

'I sing to forget the baby's Pa,' she says.




Don't cry baby,
Your ma is iron soap.


with support from
National Geographic Society
The Tim Hetherington Trust
Photography Hannah Reyes Morales
Audio Rupert Compston
Animations Robertino Zambrano / Kapwa Studios